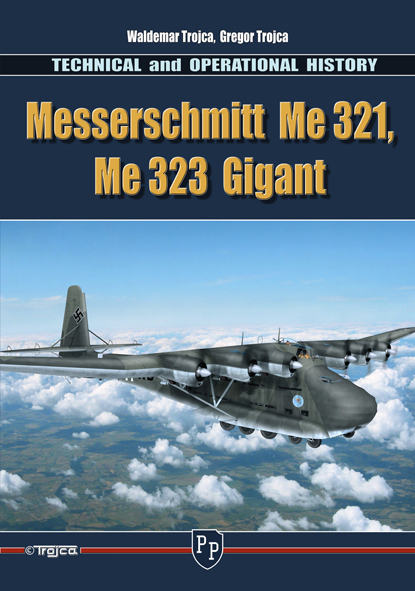 Messerschmitt Me 321, Me 323 Gigant -TECHNICAL and OPERATIONAL HISTORY
This publication describes the history of the design, production and combat service of all versions of the Gigant, the glider (Me 321) and the motorized (Me 323), the largest glider and and transport aircraft of WW II. Covered as well are all the designed versions.
The book's 440 pages include 745 b/w photographs (many published for the first time) and 14 colour photographs, approximately 100 colour profiles (2D and 3D) of Me 321s, Me 323s and various versions of the Bf 110 and He 111Z aircraft that were used to tow the Me 321 glider, and 12 b/w technical drawings. Also presented are 34 unit insignia and names of some aircraft, 10 tables with produced aircraft and their assignment to units, tables with codes of the aircraft produced during WWII, 5 organigrams, and 21 maps showing areas where the Gigant operated and its losses during some operations.